Panama City Sex Crime Lawyer
Call
(850) 250-3426

for Your Free Phone Consultation

If you are convicted of a sex charge, you can expect hefty fines, a long prison sentence, forced registration as a sex offender, and permanent criminal record. These penalties will be damaging to your reputation, relationships, and career opportunities. At Albert J. Sauline, III Attorney at Law, Attorney Al Sauline delivers the proven defense you need.

Why Choose Us?
More than 18 years of criminal law experience
Former prosecutor fighting for you
Trial-tested, proven advocacy from a local lawyer
Honest, one-on-one counsel & same-day return on phone calls
A Sexual Offense Must be Taken Seriously
Sexual offenses can be classified as the following categories: lewd/lascivious acts, sexual battery or rape and unlawful sex with minors. Florida has been deemed one of the harshest states for sex offenders. If, for example, you are convicted of a violent sexual offense, you can still face "civil commitment" (or further confinement because you are considered to still be at risk) after completing your sentence. Don't risk your future and freedom - you owe it to yourself to work with a seasoned lawyer.
Cases We Handle:
Child molestation
Internet offenses (child pornography or sexting)
Sexual assault
Sexual battery (forcible or date rape)
Statutory rape
Sex Offender Registration
One of the worst consequences of being convicted of a sex crime is you may be required to register as a sex offender with the Florida Department of Law Enforcement. Because of this, you neighbors could be notified of your recent registration and you will have a public profile on the departments website that includes your photo, address and details about the sex crimes you were convicted of. This can have a huge impact on your life which is why you need to contact an experienced sex crime lawyer from Albert J. Sauline, III Attorney at Law.
Is Sexting a Sex Offense in Florida?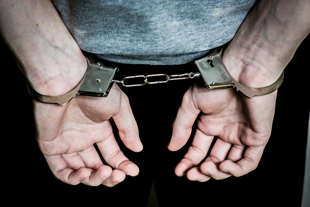 Sexting is prohibited by Florida law, and should be taken seriously. According to Florida Statute 847.0141, a minor who knowingly transmits nude photographs or videos through a computer, cell phone, or other electronic device can be committing a Florida sex crime. Any individual who receives or possesses nude photographs or videos sent by a minor may also be found guilty under this statute. Although jail or prison time is rare for sexting, a conviction can still hamper your future educational and employment opportunities.
Let Our Panama City Sex Crime Attorney Defend You
It is not uncommon for sex-related accusations to be based on false accusations or for situations to be grossly exaggerated. At Albert J. Sauline, III Attorney at Law, Attorney Al Sauline can investigate the credibility of the complaining witness, and evaluate all possible defense options. Attorney Sauline is committed to protecting your rights at all costs.
Facing accusations of Florida sex crime? Consult our aggressive Panama City sex crime lawyer immediately.